When you bring a dog into your life, one of the first things you want to know is how long he or she will be around. Unfortunately, there is no easy answer to that question. Dog breeds and lifespan can vary by dog living conditions, and even within a breed, individual dogs may have shorter or longer lifespans. In this article, we will take a look at some of the most common dog breeds and their average lifespan. We will also discuss factors that can shorten or lengthen a dog's life expectancy.
Which breed of dog lives the longest?
The average life span of a dog is approximately 12 years. However, this figure varies based on the size, breed, and general health of the animal. Smaller breeds tend to live longer than larger ones.
5 Dogs with the highest Lifespan
New Guinea Singing Dog (18 Years)
Chihuahua (17 Years)
Toy Poodle (16 years)
Jack Russell Terrier (16 Years)
Cockapoo (16 Years)
Longest Lived Dog in the world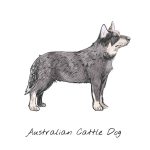 The longest-lived dog on record was an Australian cattle dog named Bluey who lived 29 years and five months!
Which dog has the least life span?
The dog with the shortest life expectancy is the French Mastiff which only lives for about six to eight years. The next shortest-lived dog is the Great Dane which averages about seven to ten years.
10 dogs that have the shortest lifespan
French Mastiff 5-8 Years
Great Dane. 6-8 Years
Bernese Mountain Dog. 6-8 Years
Irish Wolfhound. 6-10 Years
Neapolitan Mastiff. 7-9 Years
Leonberger. 8-9 Years
Newfoundland. 8-10 Years
Saint Bernard. 8-10 Years
Scottish Deerhound. 8-10 Years
Bloodhound. 9-11 Years
Can a dog live 20 years?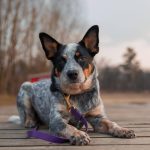 The oldest recorded dog was an Australian Cattle Dog named Bluey who lived from 1910 to 1979. That's 29 years and five months! The second oldest dog was an American Foxhound named Belle, who died at 27 years old in 1995.
However, these dogs are outliers. The vast majority of dogs live much shorter lives. Small breeds tend to have longer lifespans than large breeds; the average lifespan of a small breed dog is 14 years, while the average lifespan of a large breed dog is only eight years.
Certain individual breeds also have predispositions toward longevity; for example, toy poodles typically live between 12 and 15 years, while Great Danes only live between six and eight years on average.
So, if you're thinking of getting a dog, it's important to research the average lifespan of the breed (or breeds) you're interested in. That way, you can be prepared for the inevitable heartbreak that comes with outliving your furry friend.
How to take care of a dog to live a long lifespan?
The first step to taking care of your dog and giving them a long lifespan is to get routine check-ups and vaccinations. These will help prevent any major health problems down the road and keep your dog healthy overall.
Secondly, feeding your dog a nutritious diet will also help them live a long life. There are many different types of food available for dogs, so speak with your veterinarian about what kind of food is best for your pup.
And lastly, exercise is important for all creatures, including dogs! Make sure to give your dog enough time to run around and play every day.
While it's impossible to know exactly how long your individual dog will live, there are some things you can do to help your furry friend enjoy a long and healthy life.
Here are a few tips:
By following these simple tips, you can help your dog live a long and happy life! Do you have any other suggestions? Share them in the comments below!
Dog Breeds and Lifespan
*These are estimates, the lifespan completely depends on the living conditions of a dog
| BREED NAME | AVERAGE LIFESPAN |
| --- | --- |
| Affenpinscher | 12-14 |
| Afghan Hound | 12-14 |
| African Boerboels | 9-11 |
| Airedale Terrier | 10-13 |
| Akbash | 10-11 |
| Akita | 10-13 |
| Alapaha Blue Blood Bulldogs | 13 |
| Alaskan Klee Kai | 14 |
| Alaskan Malamute | 10-13 |
| American Bulldog | 12-14 |
| American Eskimo Dog | 12-14 |
| American Foxhound | 10-13 |
| American Staffordshire Terrier | 12-14 |
| American Water Spaniel | 10-12 |
| Anatolian Shepherd Dog | 10-13 |
| Australian Cattle Dog | 10-13 |
| Australian Kelpie | 12 |
| Australian Shepherd | 12-15 |
| Australian Silky Terrier | 11-14 |
| Australian Terrier | 12-14 |
| Basenji | 12-14 |
| Basset Hound | 11-14 |
| Beagle | 12-14 |
| Bearded Collie | 12-14 |
| Beauceron | 10-12 |
| Bedlington Terrier | 12-14 |
| Belgian Malinois | 10-12 |
| Belgian Shepherd Dog | 10-12 |
| Belgian Tervuren | 10-12 |
| Bernese Mountain Dog | 6-9 |
| Bichon Frise | 12-15 |
| Black and Tan Coonhound | 10-12 |
| Black Russian Terrier | 10-11 |
| Bloodhound | 10-12 |
| Border Collie | 10-14 |
| Border Terrier | 12-15 |
| Borzoi | 10-12 |
| Boston Terrier | 14 |
| Bouvier des Flandres | 10-12 |
| Boxer | 8-10 |
| Briard | 10-12 |
| Brittany | 12-13 |
| Brussels Griffon | 12-15 |
| Bull Terrier | 11-14 |
| Bullmastiff | 8-10 |
| Cairn Terrier | 12-14 |
| Canaan Dog | 12-13 |
| Cane Corso | 11 |
| Cardigan Welsh Corgi | 12-14 |
| Carolina Dog | 13 |
| Catahoula Leopard Dogs | 12 |
| Cavalier King Charles Spaniel | 9-14 |
| Central Asian Ovtcharkas | 12 |
| Cesky Terrier | 14 |
| Chesapeake Bay Retriever | 10-13 |
| Chihuahua | 14-18 |
| Chinese Crested | 13-15 |
| Chinese Foo | 11 |
| Chinese Shar-Pei | 8-10 |
| Chipoo | 14 |
| Chow Chow | 8-12 |
| Clumber Spaniel | 10-12 |
| Cocker Spaniel | 12-15 |
| Cockapoo | 14-18 |
| Collie | 8-12 |
| Coton De Tulears | 15 |
| Curly-Coated Retriever | 8-12 |
| Dachshund | 12-14 |
| Dalmatian | 12-14 |
| Dandie Dinmont Terrier | 11-13 |
| Doberman Pinscher | 10-12 |
| Dogue de Bordeaux | 5-7 |
| English Bulldogs | 8-12 |
| English Cocker Spaniels | 12-14 |
| English Foxhound | 10-13 |
| English Setter | 10-12 |
| English Shepherd | 15 |
| English Springer Spaniel | 10-14 |
| English Toy Spaniel | 10-12 |
| Estrela Mountain Dogs | 11 |
| Field Spaniel | 12-14 |
| Fila Brasileiros | 10 |
| Finnish Spitz | 12-14 |
| Flat-Coated Retriever | 10-13 |
| Fox Terrier (Smooth) | 10-13 |
| Fox Terrier (Wire) | 10-13 |
| French Bulldog | 9-11 |
| German Pinscher | 12-15 |
| German Shepherd | 10-12 |
| German Shorthaired Pointer | 12-14 |
| German Wirehaired Pointer | 12-14 |
| Giant Schnauzer | 10-12 |
| Glen of Imaal Terrier | 10-14 |
| Golden Retriever | 10-13 |
| Goldendoodle | 14 |
| Gordon Setter | 10-12 |
| Great Dane | 7-10 |
| Great Pyrenees | 10-12 |
| Greater Swiss Mountain Dog | 10-12 |
| Greyhound | 10-13 |
| Harrier | 12-14 |
| Havanese | 12-14 |
| Hungarian Vizsla | 10-14 |
| Ibizan Hound | 12-14 |
| Irish Setter | 12-14 |
| Irish Terrier | 12-15 |
| Irish Water Spaniel | 10-13 |
| Irish Wolfhound | 5-7 |
| Italian Greyhound | 12-15 |
| Jack Russell Terrier | 13 |
| Japanese Chin | 12-14 |
| Keeshond | 12-14 |
| Kerry Blue Terrier | 12-15 |
| Komondor | 10-12 |
| Kooikerhondje | 13 |
| Kuvasz | 9-12 |
| Labradoodle | 13 |
| Labrador Retriever | 10-12 |
| Laekenois | 12 |
| Lakeland Terrier | 12-16 |
| Lancashire Heeler | 14 |
| Lhasa Apso | 12-14 |
| Löwchen | 13-15 |
| Maltese | 12-14 |
| Maltipoo | 13 |
| Manchester Terrier | 15-16 |
| Maremma Sheepdog | 12 |
| Mastiff | 9-11 |
| Miniature Bull Terrier | 11-14 |
| Miniature Pinscher | 12-14 |
| Miniature Poodle | 12-14 |
| Miniature Schnauzer | 12-14 |
| Neapolitan Mastiff | 8-10 |
| Newfoundland | 8-10 |
| Norfolk Terrier | 13-15 |
| Norwegian Buhunds | 11-13 |
| Norwegian Elkhound | 10-12 |
| Norwich Terrier | 13-15 |
| Nova Scotia Duck Tolling Retriever | 11-13 |
| Old English Sheepdog | 10-12 |
| Otterhound | 10-13 |
| Papillon | 12-15 |
| Parson Russell Terrier | 13-15 |
| Peekapoo | 13 |
| Pekingese | 12-15 |
| Pembroke Welsh Corgi | 11-13 |
| Petit Basset Griffon Vendeen | 11-14 |
| Pharaoh Hound | 11-14 |
| Pit Bull | 12-14 |
| Plott | 11-13 |
| Pointer | 11-15 |
| Polish Lowland Sheepdog | 10-14 |
| Pomapoo | 13 |
| Pomeranian | 12-16 |
| Poodle (Standard) | 12-15 |
| Portuguese Water Dog | 10-14 |
| Pug | 12-15 |
| Puli | 10-15 |
| Rat Terrier | 16 |
| Redbone Coonhound | 11 |
| Rhodesian Ridgeback | 10-12 |
| Rottweiler | 8-11 |
| Saint Bernard | 8-10 |
| Saluki | 12-14 |
| Samoyed | 10-12 |
| Schipperke | 13-15 |
| Schnoodle | 13 |
| Scottish Deerhound | 7-9 |
| Scottish Terrier | 11-13 |
| Sealyham Terrier | 11-13 |
| Shetland Sheepdog | 12-14 |
| Shiba Inu | 12-15 |
| Shih Tzu | 11-14 |
| Siberian Husky | 11-13 |
| Silky Terrier | 11-14 |
| Skye Terrier | 12-14 |
| Snorkie | 12 |
| Soft-coated Wheaten Terrier | 12-14 |
| Spinone Italiano | 12-14 |
| Staffordshire Bull Terrier | 12-14 |
| Standard Schnauzer | 12-14 |
| Sussex Spaniel | 11-13 |
| Swedish Vallhund | 13 |
| Thai Ridgeback | 12 |
| Tibetan Mastiff | 11-14 |
| Tibetan Spaniel | 14 |
| Tibetan Terrier | 12-15 |
| Toy Fox Terrier | 13-14 |
| Toy Manchester Terrier | 14-16 |
| Toy Poodle | 12-14 |
| Treeing Walker Coonhound | 12-13 |
| Vizsla | 10-14 |
| Weimaraner | 10-13 |
| Welsh Springer Spaniel | 12-15 |
| Welsh Terrier | 12-14 |
| West Highland White Terrier | 12-14 |
| Whippet | 12-15 |
| Wirehaired Pointing Griffon | 12-14 |
| Xoloitzcuintle | 13 |
| Yorkie-Poo | 14 |
| Yorkshire Terrier | 14-16 |
Dog breeds and their estimated lifespan